Green House Cleaning | Green and Tidy, Highlands Ranch, CO
Green House Cleaning Products

Our ingredients include essential oils, and other all-natural ingredients. Our natural green house cleaning products have powerful antibiotic, antibacterial, antiviral, and anti-fungal properties, killing 99 % of harmful bacteria. Even the ugliest germs such as staph, e-coli, shigella, and salmonella stand no chance. Our products are also formulated to cut through soap scum, grease, and dirt effectively, without damage to surfaces. We can even customize your green house cleaning experience with custom all-natural essential oil blends. Learn about what the EPA states regarding the advantages of using all natural cleaning products.

Schools are even taking notice!
We apply a 2-step dusting protocol
Step 1: Dust using a swifter duster or wet wipe surfaces. Step 2: Vacuum any remaining dust using a dust brush.
Green House Cleaning Equipment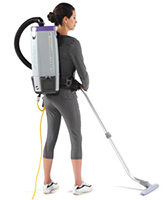 Our high powered vacuums are equipped with HEPA filters

.  The air you breathe has an effect on your overall well-being, and can lead to serious medical conditions such as asthma. The HEPA filter (High Efficiency Particulate Air) will reduce air pollutants in your home. These filters will successfully remove up to 99.9 percent of the pollutants, and complement our green house cleaning methods. We use high quality vacuums including the ProTeam Super Coach vacuum. Our vacuums exceed industry standards for indoor air quality and performance.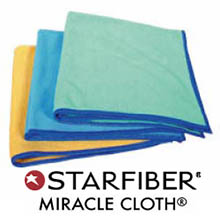 We Use High Quality Micro-Fiber Cloths.

  Instead of just moving around dirt, micro-fiber actually catches dust and dirt that may otherwise end up back on surfaces and in the air. Not all micro-fiber is created equally. We use

StarFiber

micro-fiber cloths.

Independent research

shows

StarFiber's

unique fibers trap and hold in over 99.9% of all dirt, dust, bacteria and germs on contact. This is ideal for sanitizing items where disinfectant is not able to "sit" for the required 10 minutes to sanitize – This includes light switches, door knobs, natural stone, marble, etc. We are very careful to use a new cloth for each area or task to prevent cross contamination. Micro-fiber cloths also help keep us a green cleaning service.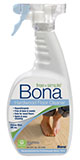 You care about your hard wood floors, and so do we! 

We use all natural

Bona® Hardwood Floor Cleaner

.  Most wood floor manufactures recommend Bona because it is PH neutral and is a gentle and effective cleaning solution for hardwood floor surfaces.
Quality Guarantee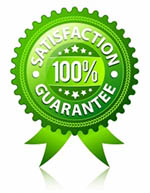 We want you to be completely satisfied with our green house cleaning service.  If you are not, please

contact us

. Let us know within 2 days of your cleaning, and we will be eager to return and address your concerns. We don't stop there – In addition, we offer 20% off your next green house cleaning visit.



Getting Started Is Easy!
Schedule a free quote conveniently on-line.